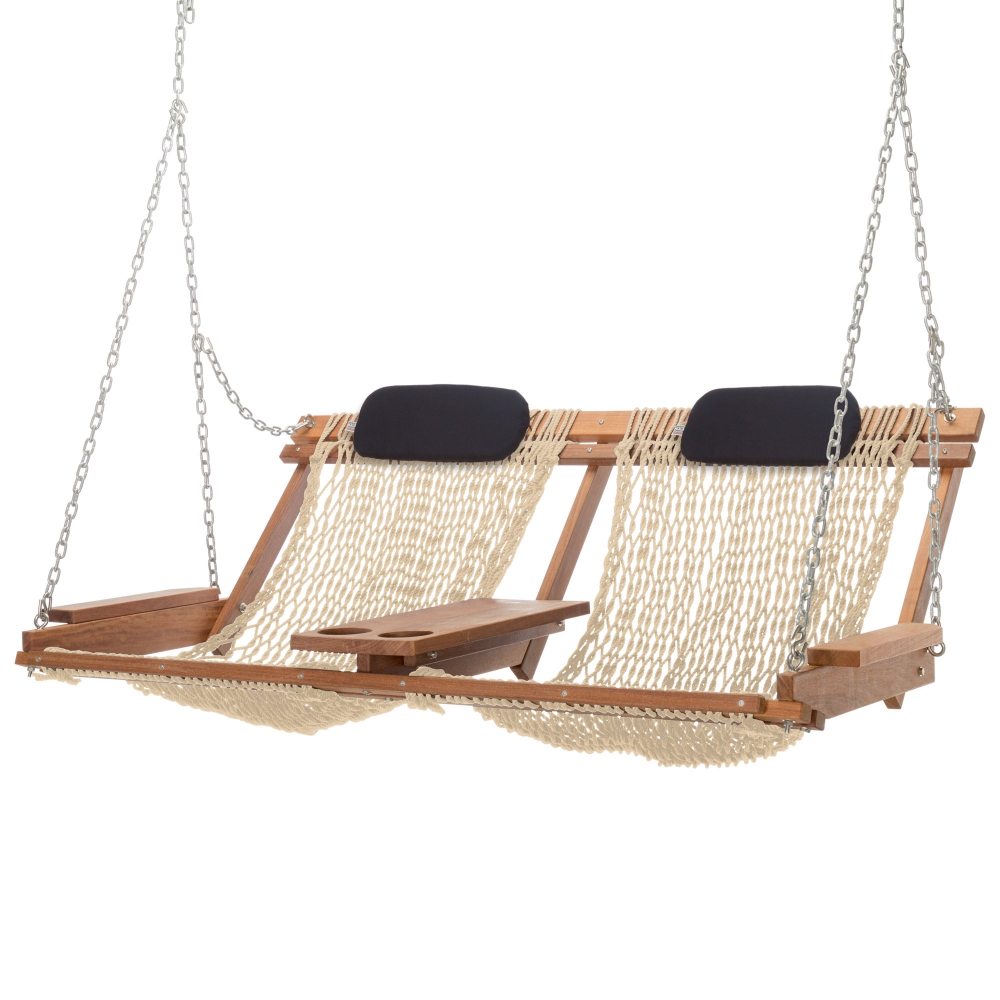 Cumaru wood frame and center table with 2 built-in drink holders
Soft-spun polyester rope available in bright-white
Stainless-steel hardware
The ultimate relaxation swing
2 Sunbrella Furniture Pillows Included, choice of 9 colors
DuraCord® Technologyrope, choice of 6 colors
Have a Question? Need more info?
We are happy to assist you in whatever way we can.