Contract Grade Outdoor Furniture
Effortlessly and affordably
provide your guests with furnishings that are attractive, comfortable and durable.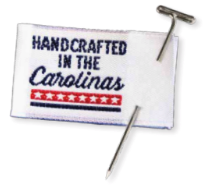 And also eco-friendly and made in the USA. It doesn't get any better than this.
Browse Our Most Popular Collections
Cumaru is also known as Brazilian teak.
We use this incredibly dense, nonabsorbent South American hardwood for our wooden furniture because cumaru resists rotting, doesn't split after being out in the sun a long time, does not attract boring insects and naturally weathers to a beautiful silver-gray.
Cumaru has been used for years as the flooring for the Atlantic City boardwalk, which has twice caught fire in that time; the cumaru pieces didn't burn!
All of our own cumaru is harvested only from managed forests.
Not just the Cumaru's Eco-Friendly
Everything we do
is with sustainability in mind.
Find out more about how we operate with little-to-no waste or landfill use.