THS Contract business development follows a familiar, traditional American entrepreneurial spirit.
It begins with an eastern North Carolina tobacco salesman with a driven inventor's streak, a small stack of handmade hammocks and an old Toyota station wagon. The year was 1971.
That's when Walter R. Perkins Jr., an avid amateur woodworker, founded Hatteras Hammocks®. Walter crafted a bunch of his own hammocks really just to figure out how to make the things. The next thing he knew, friends kept asking for one for themselves. Before long, Mr. Perkins was selling them out of the trunk of that old Toyota.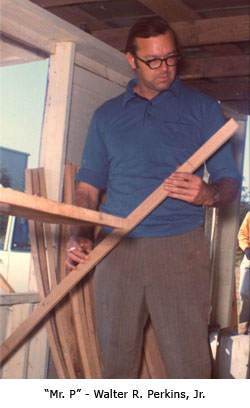 As typical, he then had more orders for his crafty creations than he had time to make them, so he started enlisting help from family members, as business growth continued, he hired a few people, some of which are still with the company.
Following outdoor-recreation outfitters L.L. Bean signing on as a Hatteras Hammocks' customer, it dawned on Mr. Perkins that he was no longer an amateur craftsman cramming an out-of-control hobby into now-nonexistent free time, but that he'd landed himself right in the middle of a full-blown hammock-making business!
This business philosophy is based on making the highest quality product with the best components. This business model has been translated to a series of outdoor recreational products with the goal of providing customers with a relaxing, stress free environment.
The product basket has expanded into high performance outdoor furniture, hammocks, swings and a plethora of fabric, pillows and cushions designs. We are proud to be " Made in America" and continue to invest heavily in product design, performances, facilities and our employees. At our headquarters in Greenville, NC, we employ over 150 associates all dedicated to producing the best products on time for our customers. We strive to be the "supplier of choice" in our markets.
With the advent of THS Contract, these product designs and business philosophies have been adopted for the contract, commercial and hospitality markets.
Have a Question? Need more info?
We are happy to assist you in whatever way we can.