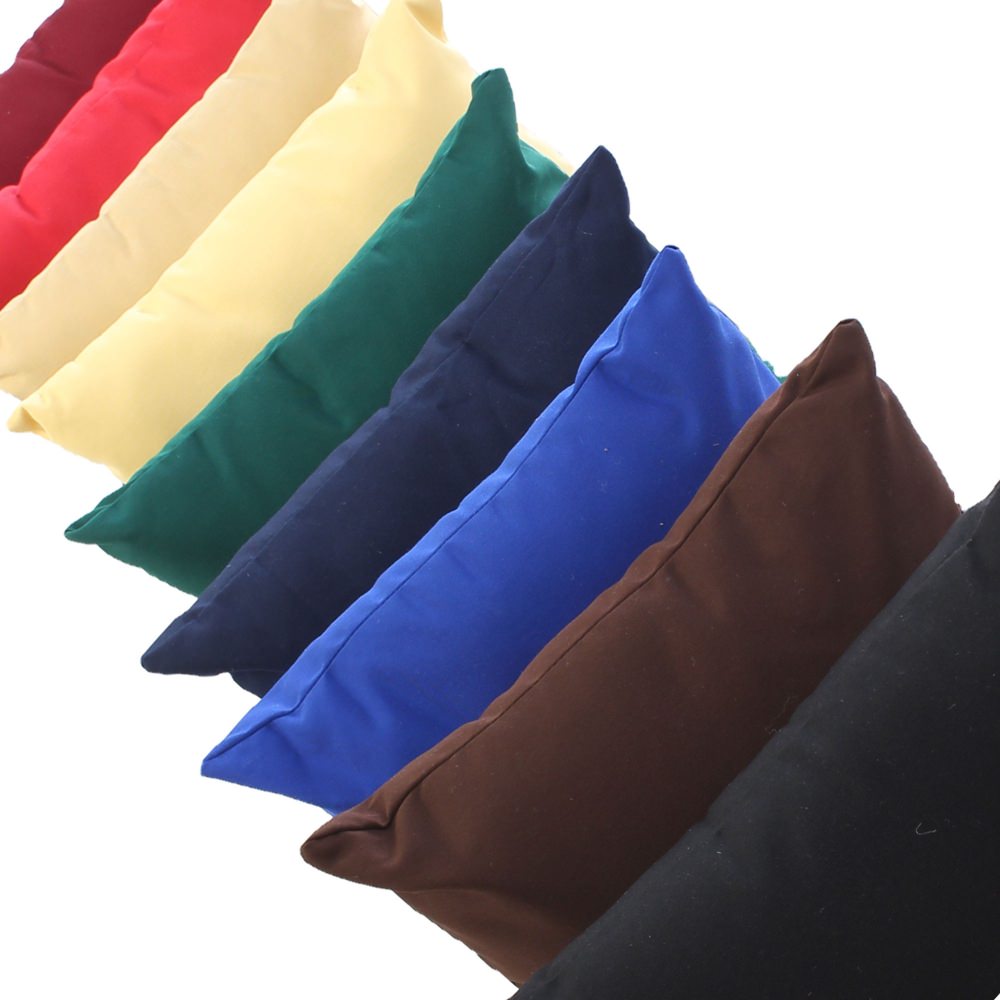 Features
Easy to match color
High quality Sunbrella
All-weather, cottony-soft Sunbrella® outdoor fabric
Product IDs:
BSQ-THROWPILLOWS
Additional Specifications
| | |
| --- | --- |
| Warranty | One (1) year manufacturer warranty |
| Brand | Nags Head Hammocks |
| Shipping | FOB Greenville, NC |
| Country of Origin | USA |
| Material | Sunbrella® Outdoor Fabric |
| Width | 16×16 inches |
| Includes | One square pillow |
[gdgallery_gallery id_gallery="20″]
Description
Our collection of outdoor Throw Pillows asks an important question: Why should your couch have all the fun?
Pile a few of these 16-inch-square lovelies into your hammock, hammock-styled chair or swing, and hope your indoor furniture never sees the result, else it may be crippled in envy. Because a sofa is still just a sofa, no matter what you do to it, but our Nags Head Hammocks outdoor furniture is a personal vacation!
And with a few of these pillows thrown in — either all of the same color, or mixed-and-matched for a rainbow of cushiony attractiveness — you've gone from the equivalent of traveling coach on your happy destination to nowhere, to traveling first class!
Our outdoor Throw Pillows include two sheets of Sunbrella® fabric sandwiching a plush center of polyester hollowfill fiber manufactured from recycled plastic drink bottles. The best known, most established outdoor fabric available, Sunbrella® is not only resistant to rot, mold, mildew and staining, but is superbly fade-resistant as well, and it's also soft as cotton to the touch.
Our Throw Pillows are available in eight lively, easy-to-match colors: Navy Blue, Burgundy, Hunter Green, Red, Royal Red, Tan, Yellow and Brick.
Despite the advanced weatherability of our products, we do recommend storing them in an enclosed dry place away from harsh chemicals and foraging wildlife during prolonged bad weather and other protracted periods when going unused, to ensure its longest possible life.