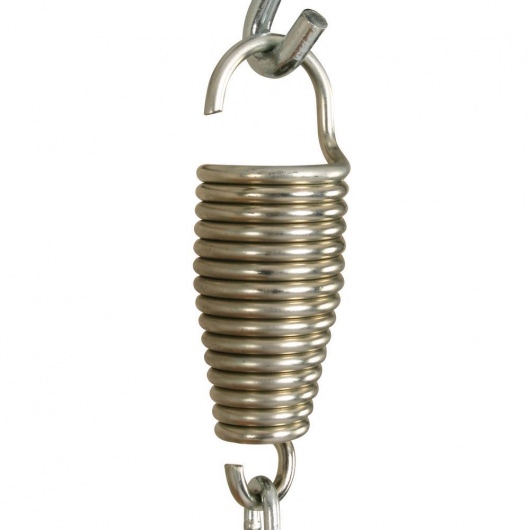 Features
600 lbs. weight capacity
Sold individually
Make seating more enjoyable
Additional Specifications
Shipping
FOB Greenville, NC
Dimension
2″ Wide x 6.25″ High

Weighs 1 lb

Brand
Pawleys Island Hammocks
Quick Ship
Yes
Country of Origin
China
Length
6 inches
[gdgallery_gallery id_gallery="69″]
Description
Sometimes a bit of bounce is just the thing!
Our Swing Springs can be used along with our regular hanging hardware and chains to create a greater sense of being suspended in air. Adding these little coiled-steel wonders, just 6 inches in diameter and zinc-plated for rust protection, will smooth out the overall movement of your swing, even while adding that little bit bounce all their own.
With an amazing 600-pound weight capacity, our Swing Springs are designed to hold any Nags Head Hammocks porch swing, and any size hammock.
Sold individually, Swing Springs are not included with the purchase of a swing.
* Realistic: A subtle surface grain texture makes it look just like wood.