Sling Shot/Tufted Swing Footrest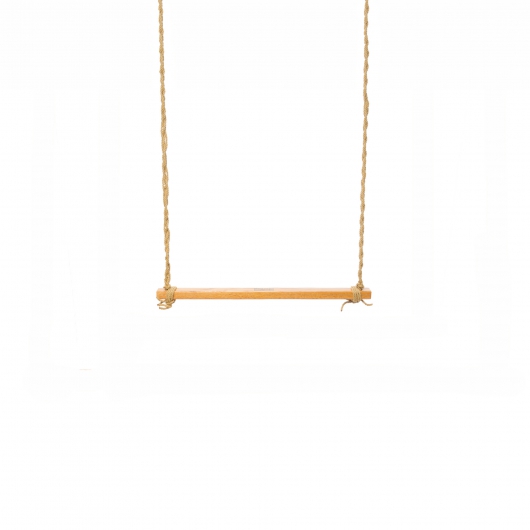 Features
30 Inches Wide
Fits Slingshot Swing and Tufted Swing
Rope braid attaches to ring knots with S-hooks
S-hooks Included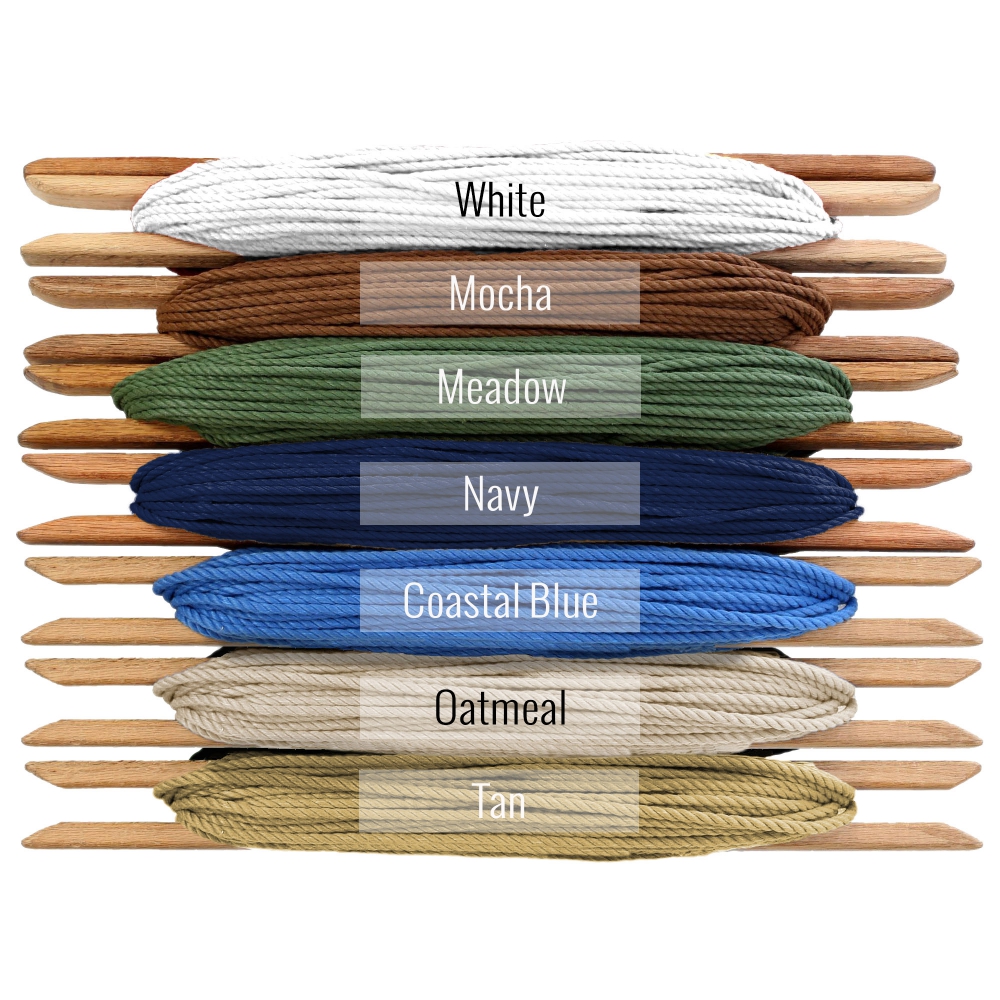 Additional Specifications
| | |
| --- | --- |
| Warranty | 1 year |
| Brand | Essentials by DFO |
| Shipping | FOB Greenville, NC |
| Quick Ship | Yes |
| Country of Origin | USA |
| Material | Soft Spun Polyester or DuraCord® Technology, 3-ply Rope |
| Length | 56 inches |
| Width | 30 inches |
| Accommodates | Sling Shot and Tufted Single Swings |
| Includes | Swing Footrest and (2) S-Hooks |
Description
A sweet treat for dangling feet!
At 30 inches wide, our Slingshot Footrest offers fretless feet-hanging for either our Slingshot Swing or our Tufted Swings.
Our wood, classic Southern white oak, has been repeatedly hand-dipped in marine-grade spar varnish.
Two rope braids attach our Slingshot Footrest to the swings ring knots via zinc-plated-steel S-hooks.
Each footrest comes available with your choice of two synthetic-rope styles, soft-spun polyester and DuraCord® Technology; both are made for prolonged weather exposure, and are resistant to rot, mold and mildew, yet with a softness to rival cotton. DuraCord® Technology has the added distinction of being incredibly abrasion-, stain- and fade-resistant – in fact, there's no more colorfast rope on the market today.
Our soft-spun polyester rope is bright-white; our DuraCord® Technology rope comes in 8 handsome hues: Oatmeal, Tan, Garnet,
Mocha, Meadow, Coastal Blue and Navy Blue.