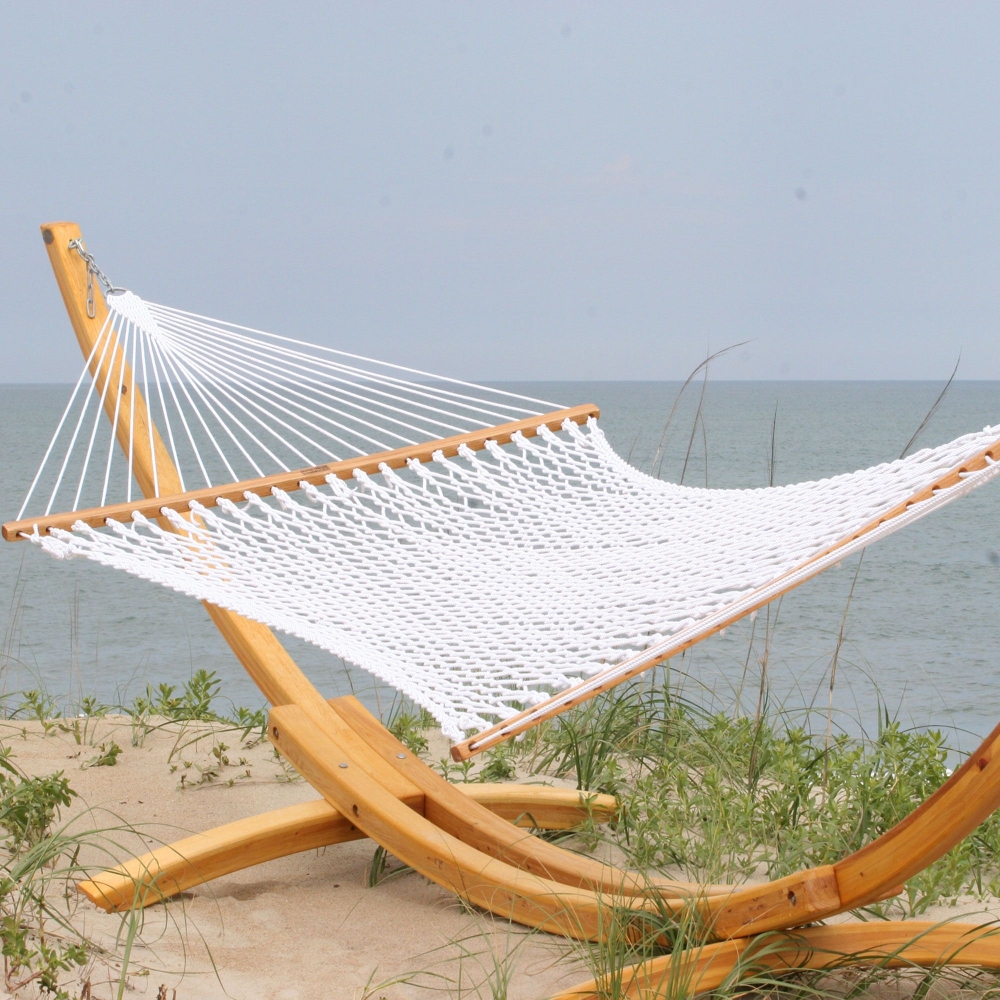 Features
Bed size 50 inches wide by 83 inches long
Hammock stand sold separately
Varnished white-oak spreader bars
Overall length 11-12 ft.
Galvanized-steel O-rings and chain assembly
Requires 13-14 feet of space for hanging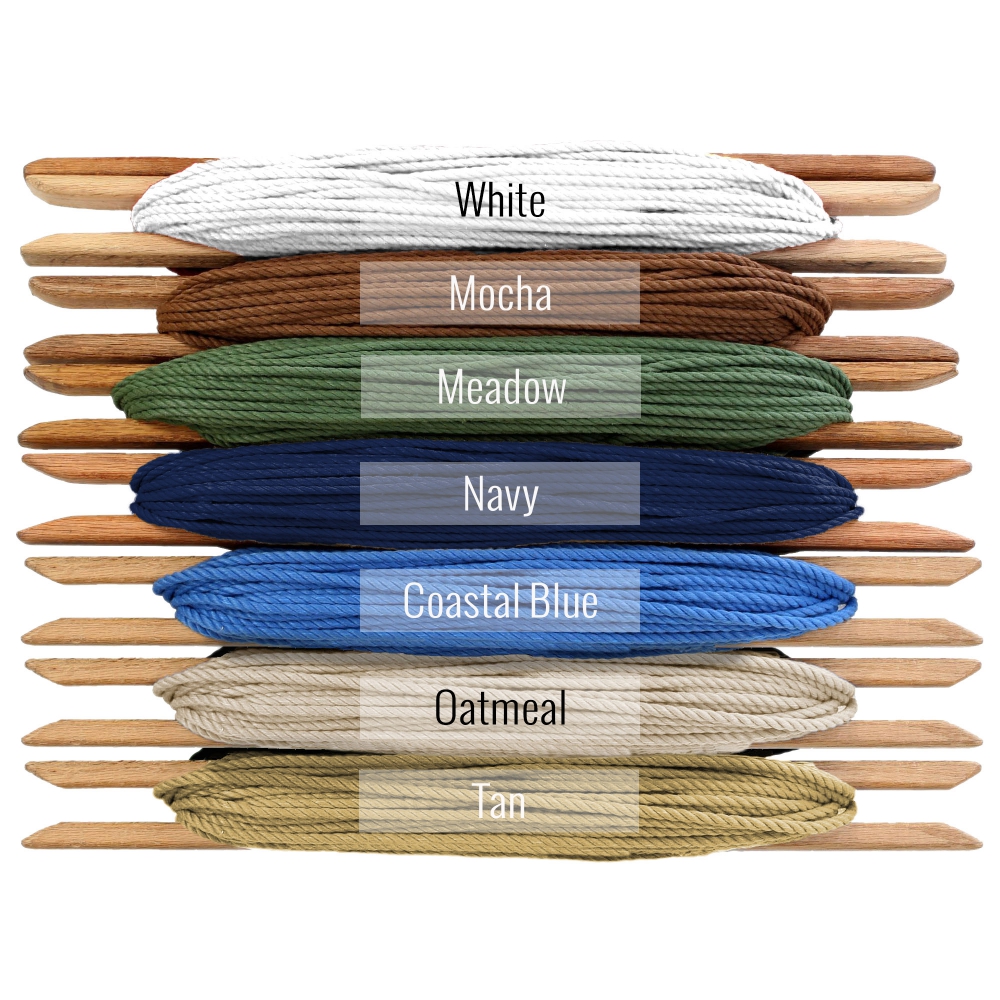 Additional Specifications
| | |
| --- | --- |
| Bed Length | 83 inches |
| Quick Ship | Yes |
| Shipping | FOB Greenville, NC |
| Brand | Nags Head Hammocks |
| Hanging Distance | 13-14 feet |
| Overall Length | 11-12 feet |
| Width | 48 inches |
| Weight Capacity | 450 pounds |
[gdgallery_gallery id_gallery="52″]
Description
Full-size quality; personal-size product! Because sometimes it really should be all about you, and you alone.
Our single-person version of our classic rope hammock, measuring 50 inches wide, and roughly 13½-14 feet long from O-ring to O-ring, is a primo fit for endlessly comfy independent leisure.
Because compact with us hardly means skimpy: As with all of our woven products, our Small Rope Hammock boasts about twice the rope you'll find in similarly styled products from most other brands. Our narrowest hammock is so strong, in fact, that matches the 450-pound weight capacity of our larger models.
Our Small Rope Hammock comes in your choice of two synthetic-rope styles, soft-spun polyester and DuraCord® Technology; both are made for prolonged weather exposure, and are resistant to rot, mold and mildew, yet with a softness to rival cotton. DuraCord® Technology has the added distinction of being exceptionally resistant to abrasion, staining and fading — in fact, there's no more colorfast rope on the market today.
Our soft-spun polyester is available in bright-white; our DuraCord® Technology rope comes in eight handsome hues: Garnet, Tweed, Oatmeal, Tan, Mocha, Meadow, Coastal Blue, and Navy.
Spreader bars are gorgeous Southern white oak that's been repeatedly hand-dipped in marine-grade spar varnish. Hanging chains and hardware are galvanized steel, for added support and superior rust protection.
Despite the advanced weatherability of a Nags Head Hammock, we do always recommend storing it in an enclosed dry place away from harsh chemicals and foraging wildlife during prolonged bad weather and other protracted periods when it's going unused, to ensure its longest possible life.
Note: Your own rope hammock may at first appear slightly shorter than the advertised length, but will reach its full length after its ropes naturally stretch through initial use.
***Stand Sold Separate