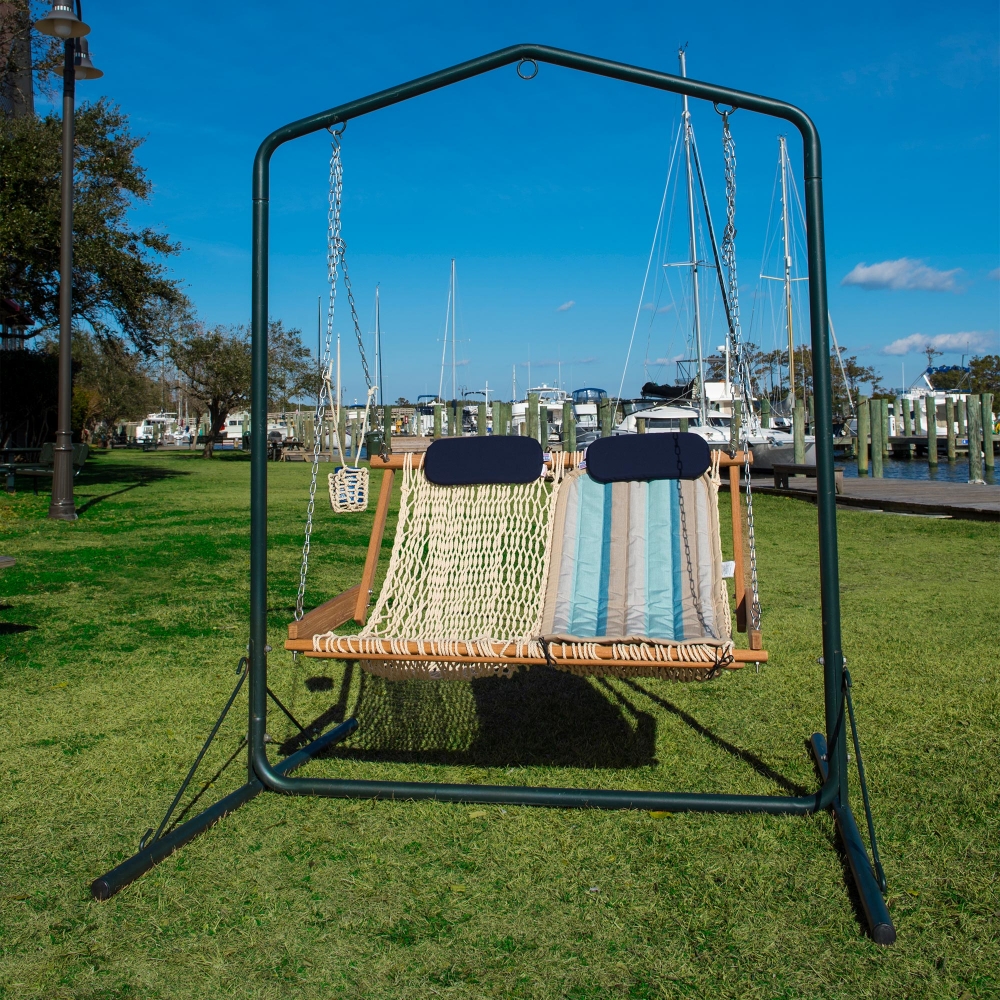 Features
12-gauge steel poles
Weight limit 450 pounds
Lightly textured powder-coated exterior
Accommodates ALL our double swings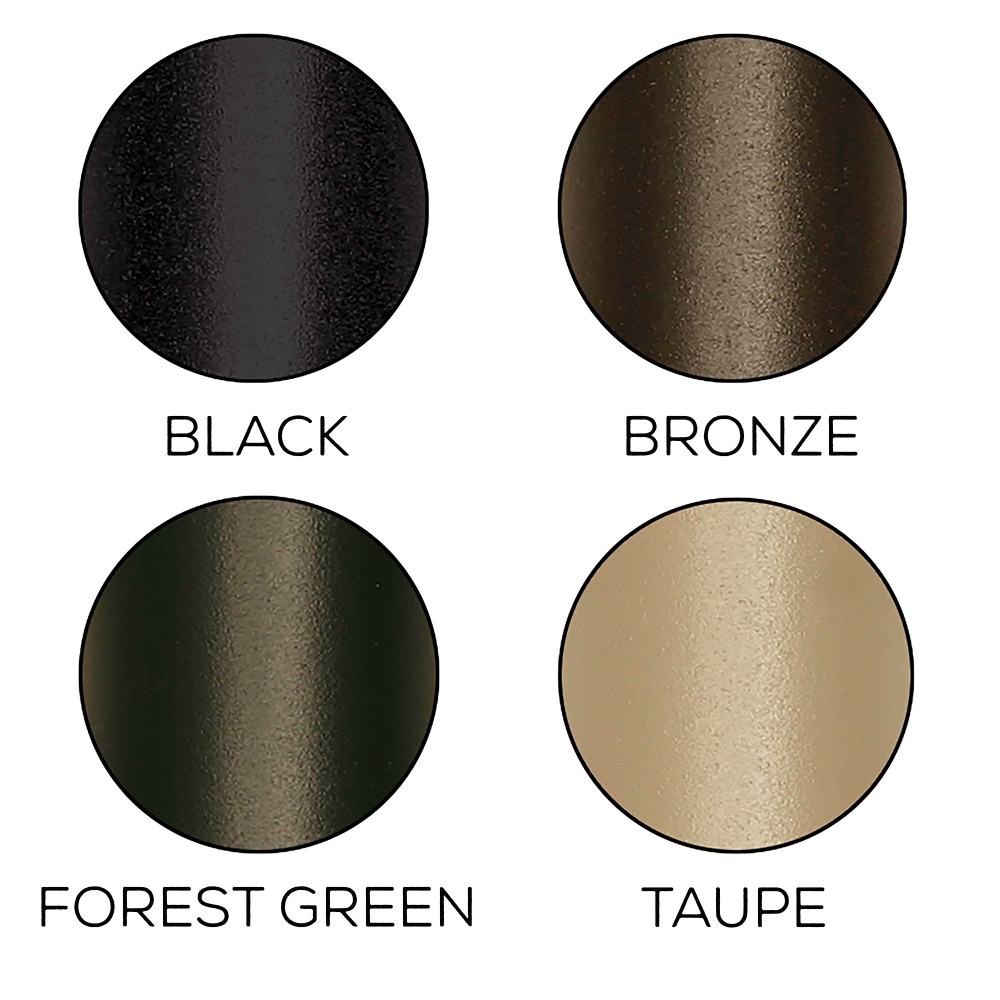 Additional Specifications
| | |
| --- | --- |
| Shipping | FOB Greenville, NC |
| Quick Ship | Yes |
| Brand | Nags Head Hammocks |
| Length | 5 ft. 6 in. |
| Width | 6 ft. 9 in. |
| Height | 7 ft. 1 in. |
| Weight Capacity | 450 pounds |
[gdgallery_gallery id_gallery="80″]
Description
With most porch or yard swings, you pick your set-up place and that's pretty much that; you're committed to that spot. No matter that your perfect swing venue for catching the sunrise now blocks your entire view of the sunset! Talk about aggravation — and here you were, just wanting to relax.
Well, fret no more, frustrated swing-fan! Our durable — but highly portable — Metal Swing Stand means you can have your swing and move it too!
The poles are connected using 9/16th bolts throughout and are made of 2 inch diameter 12-gauge steel, among the sturdiest you'll find on a swing stand. For heightened rust protection and sleek good looks, all poles feature a lightly textured powder coat finish — in fact, it's one of the thickest, most uniform industrial finishes available today, as well as one of the most environmentally friendly to apply.
This 7-feet-1-inch-tall stand has a base of 6 feet 9 inches wide by 5 feet 6 inches deep, large enough to accommodate ALL of our Nags Head Hammock double swings. From hook to floor the height is 83″ from the single hook at the top and a height of 78″ from the wider hooks when used with 48″ wide swings.
Swing and Swing Springs are sold separately.