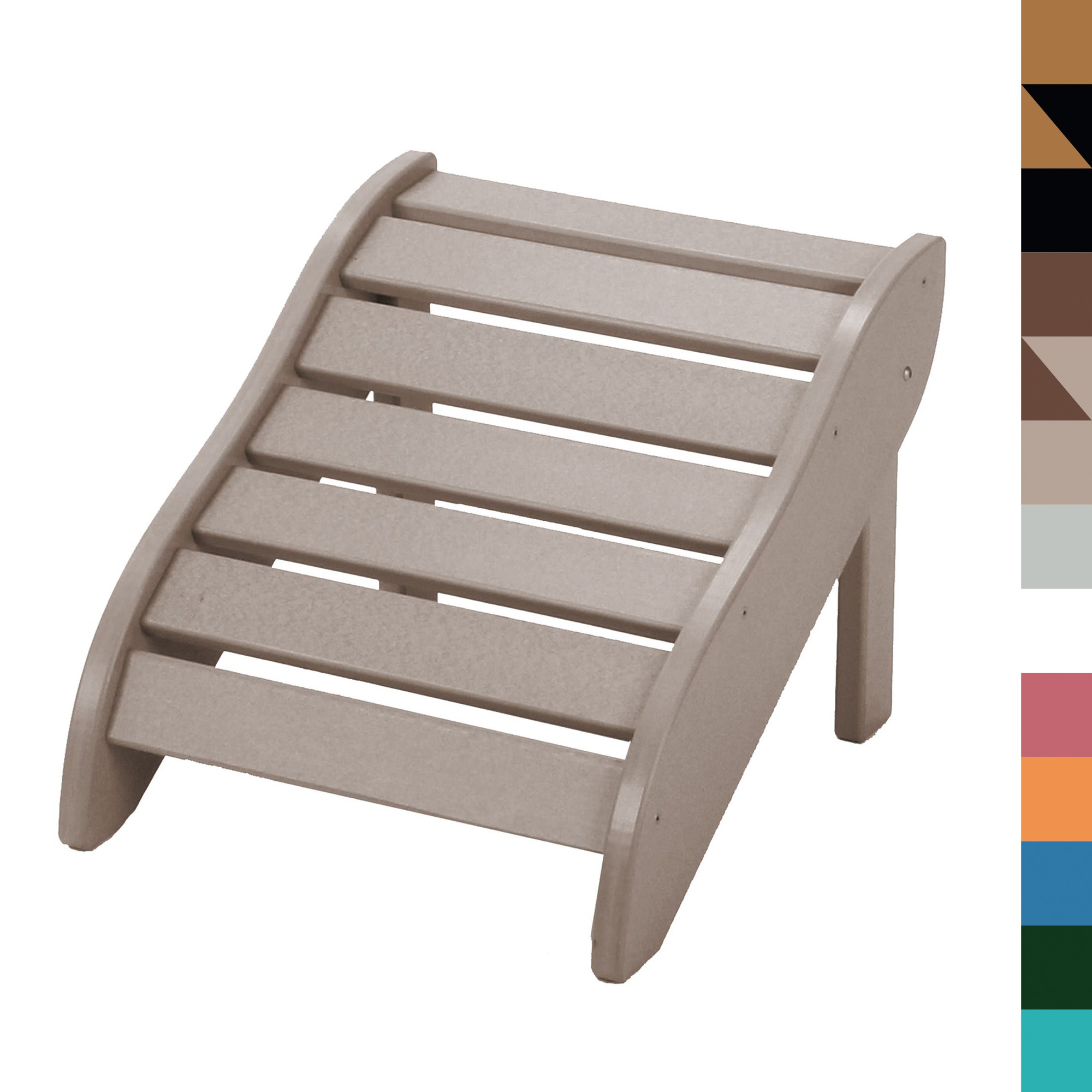 Features
Made in the U.S.A.
Extra Comfort Contour
Durawood® Technology
Engineered so that no hardware's exposed where the skin contacts the furniture.
Quick Ship
Yes
Brand
Pawleys Island Contract Furniture
Shipping
FOB Greenville, NC
Country of Origin
USA
Width
18 in.
Height
15 in.
Depth
19 in.
Hardware
Painted 316 Stainless Steel
Weight Capacity
150 lbs
Care
Clorox-type wipes or a soft bristle brush with a mild cleanser are ideal for this product
Engineered so that no hardware's exposed where the skin contacts the furniture.
Description
Contour Adirondack Footrest for Added Comfort: The Durawood® Technology Lifetime Essentials Adirondack Footrest
This exclusive footrest is constructed of high quality by skilled craftsmen in Greenville, NC. It's contoured for supported comfort and features smooth, tapered edges with a screw-free surface. All hardware is 316 stainless steel and is painted to match flawlessly with the color you choose.
The Durawood® Technology used to construct this Adirondack Footrest is made from HDPE recycled consumer plastic that's been sterilized for safety and to eliminate impurities. Durawood® Technology contains no waste-wood fiber, so it not only won't absorb water, but also won't rot, splinter, crack or attract termites. It also never needs stain or any other kind of sealant, yet holds up to vigorous rains, extreme temperatures and high winds, making it the perfect outdoor furniture material.
A marriage of time-honored craftsmanship techniques and cutting-edge technology, the Durawood® Technology Essentials Footrest ranks among the best value furniture in the world. An outlier in the modern furniture market, our furniture is manufactured exclusively in the United States, and backed confidently.
From our concept to your doorstep, Pawleys Island Hammocks manages every aspect of production, packaging, and customer service, ensuring the best possible value for your dollar.