Essentials High Dining Chair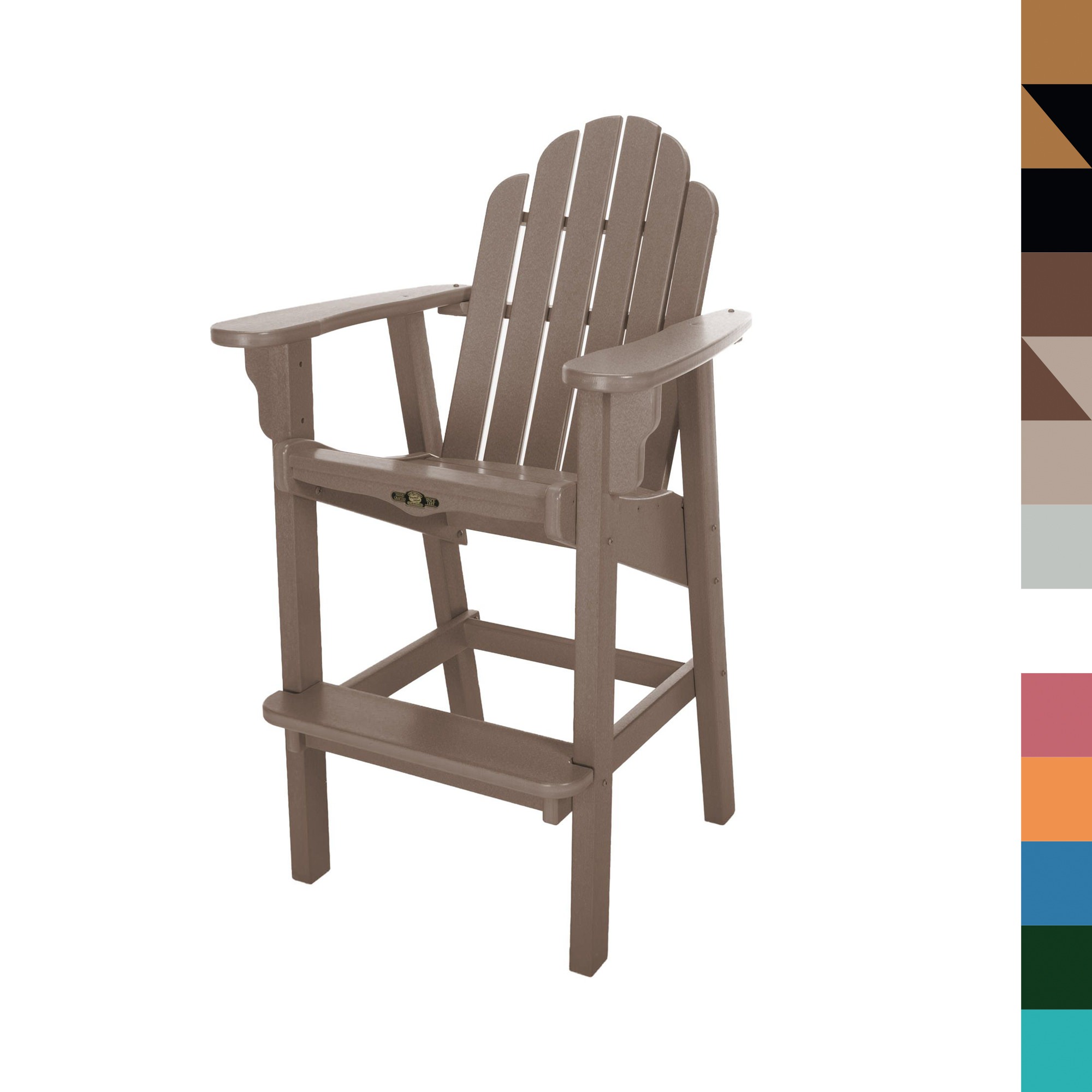 Features
Mortise and Tenon Joint
Made in the U.S.A.
Durawood® Technology
Engineered so that no hardware's exposed where the skin contacts the furniture.
Back Width
16.75 in.
Arm Height
38 in.
Brand
Pawleys Island Contract Furniture
Shipping
FOB Greenville, NC
Back Height
24.75 in.
Footrest Height
14.5 in.
Country of Origin
USA
Hardware
Painted 316 Stainless Steel
Weight Capacity
350 lbs
Care
Clorox-type wipes or a soft bristle brush with a mild cleanser are ideal for this product
Engineered so that no hardware's exposed where the skin contacts the furniture.
Description
Adirondacks chairs are a fixture on Pawleys Island porches. That classic design inspires the Essentials High Dining Chair. Its sloping backrest reclines less dramatically than traditional Adirondack chairs, promoting a more upright posture suitable for having a meal at our matching High Dining Table.
The laid-back Adirondack style makes its mark upon this unique chair. It's one you'll want to enjoy with a meal, dessert, drinks… and still be comfortable in long you've emptied your plate or glass.
The Durawood® Technology comprising this chair is smooth and colorfast, designed and crafted by skilled artisans from the Carolinas — and veteran relaxers from the Carolina coast! They know relaxation, and the importance of maintenance-free furniture. Durawood® Technology provides that in a sturdy package, using stainless steel hardware and rot-proof to create a chair.
Like the rolling dunes of the Pawleys coast, every edge of the Essential Chair is painstakingly rounded for a smooth feel with no hard edges. The specially designed hardware is painted to match the color of your chair. Once you've assembled this chair, you'll never again notice the rugged, stainless steel bolts holding everything together.