46 in x 45 in Dining Table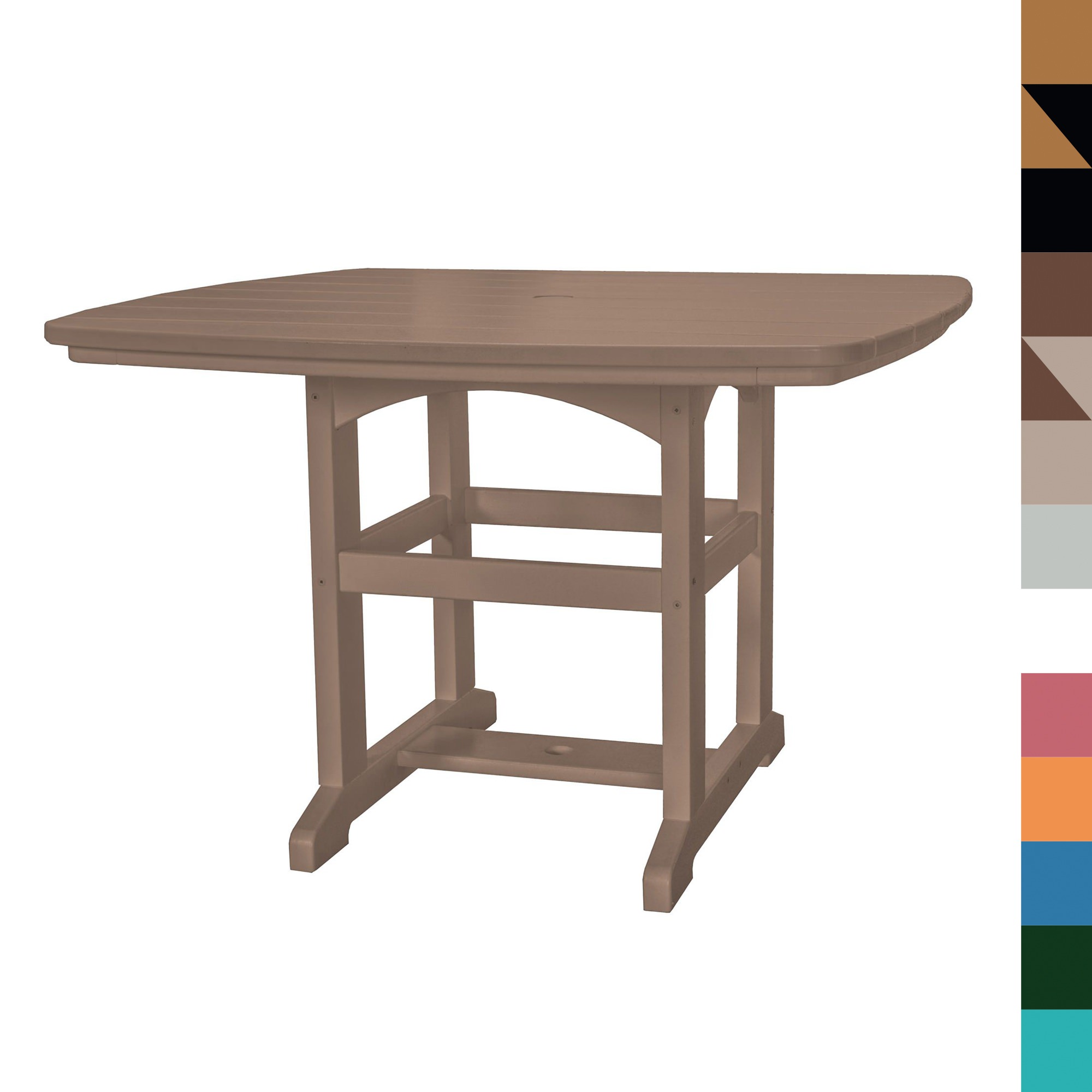 Features
Made in the U.S.A.
Mortise and Tenon Joint
Durawood® Technology
Engineered so that no hardware's exposed where the skin contacts the furniture.
Shipping
FOB Greenville, NC
Brand
Pawleys Island Contract Furniture
Country of Origin
USA
Length
46 in.
Width
45 in.
Height
29 in.
Hardware
Painted 316 Stainless Steel
Weight Capacity
350 lbs
Care
Clorox-type wipes or a soft bristle brush with a mild cleanser are ideal for this product
Engineered so that no hardware's exposed where the skin contacts the furniture.
Description
With shore and surf in sight, heading inside for dinner seems downright wasteful. Share the beauty of an evening meal outdoors with our DuraWood® Technology Dining Table.
For sunny evenings when grilling outdoors leaves you feeling cooked, raise the shade with a patio umbrella. It'll fit easily into the center of our tables, held sturdily in place by a second opening between the table legs. No umbrella? No problem. An included covering obscures the umbrella hole when not in use.
DuraWood® Technology is downright tough: timeless as the thick southern cypress trees dotting the Pawleys Island interior. But it's more than wood — composed of recycled HDPE plastic and impervious to the mildew and rot to which all natural wood eventually succumbs. No staining, Pick a color now, and enjoy it for years, maintenance-free.
But the best materials in the world amount to little without a master craftsman. Lucky for us, we've found a team of craftsmen, Carolina's finest, that design and assemble the furniture your family's sure to enjoy.
Designed to exacting specifications using a three-dimensional computer design, the table employs age-old carpentry techniques to provide a flat, stable surface for anything from card games to barbecue dinners.